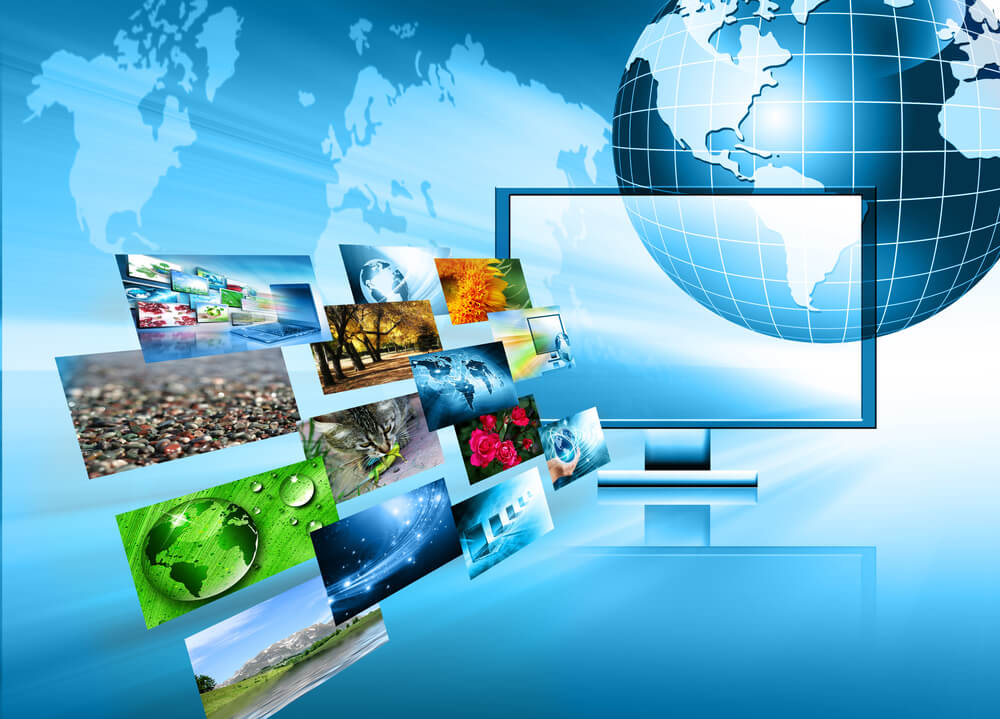 It's never been difficult to save a picture found on a site. The whole process comes down to a few mouse pushes: right-click and choose the "Save image as" option. Done! But that sounds easy as long as you do it several times. What if hundreds or thousands of pictures need to be downloaded onto your device? Are you ready to repeat the click-and-save procedure over and over again? We bet you don't have so much time, which is why you may wonder how to download all images from a website fast and effortlessly.
If you turn thumbs down on saving pictures one by one, you'll love this article. We are going to unveil some practical ways of extracting images from websites online without writing any sophisticated codes.
Scraping a website to mass-download pictures is a beneficial skill you'd better have under your belt. Are you about to develop a computer vision app or an image search engine from scratch? This is where your competence in extracting will come in handy. Read on to dig deeper into this.
Tried-and-tested ways of scraping images from a website
So, let's start scraping! Scroll down to find out how to bulk-download pictures from websites. There are many tools available for that, but only 2 of them take the lead.
Image Downloader
This tool is as easy to use as falling off a log. And yes, you won't pay a cent for it since Image Downloader is an extension for Google Chrome. To put this image scraper into action, follow these steps:
Add Image Downloader to your Chrome.

Once added, the settings webpage will appear. Hit "Save" at the bottom left corner.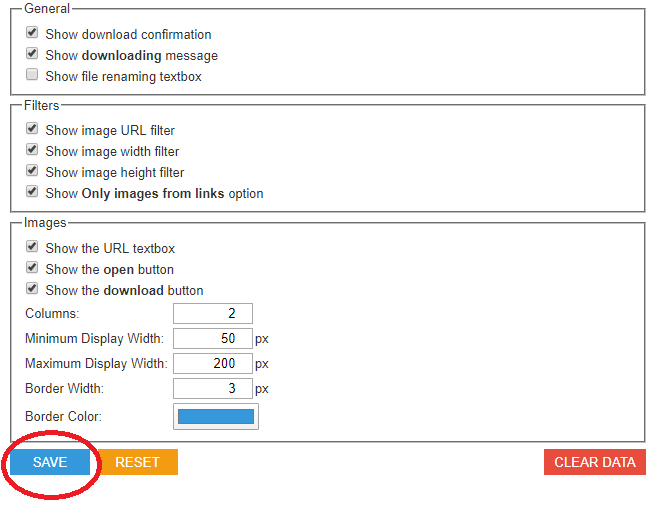 Go to the site you'd like to save images from and click a white arrow icon in your extension bar.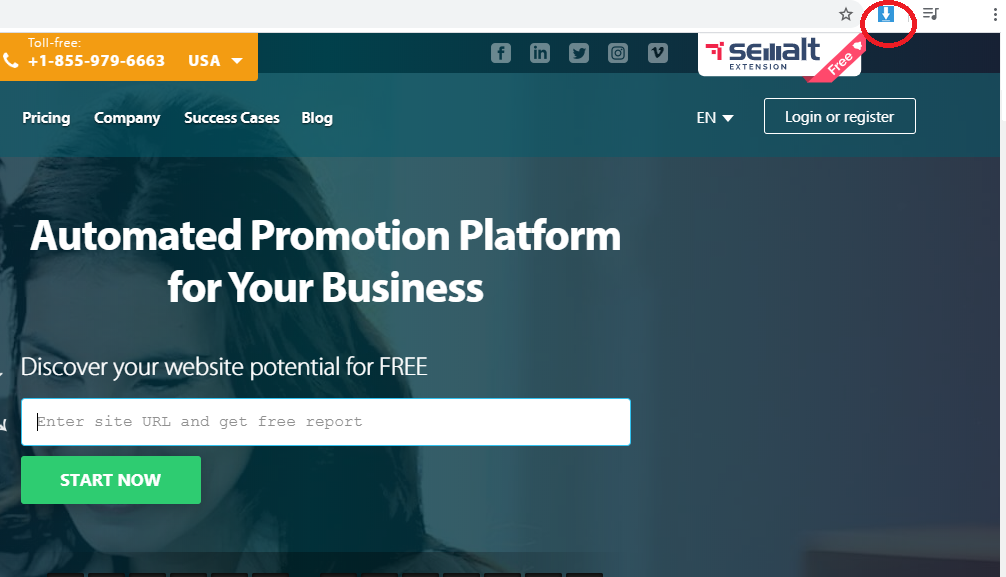 When a drop-down menu is opened, wait until the tool discovers all the images on the webpage. Then tick the "Select All" box and download them. If you don't need all of them, you can hand-pick pictures to save.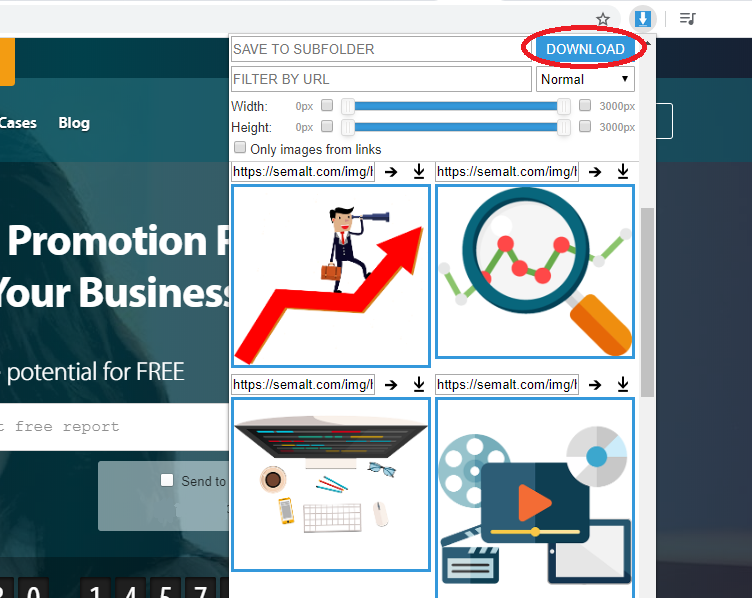 That "Yes" tab will then allow you to grab images from a website in a few minutes without paying anything.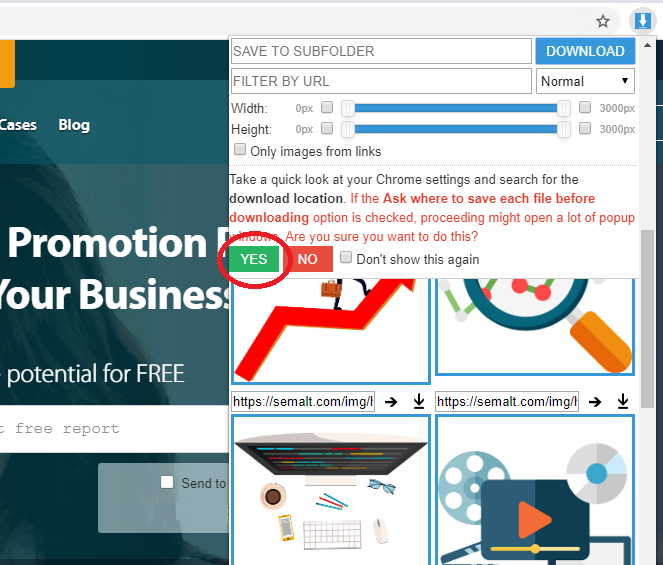 NeoDownloader
It's not free but worth having at hand if you need to save not only pictures. It's an amazing solution for those who are in search of a fully automated extractor. What makes the tool so coveted is that it enables you to view and scrape high-definition videos, MP3 files, GIFs, and anything your heart desires.
Those who are already excited about this one may try NeoDownloader Lite, which will cost you nothing. Unlike a paid version, it has some restrictions but still good enough to extract images in bulk.
Download NeoDownloader Lite and open it. Then click on the plus sign to create a new project.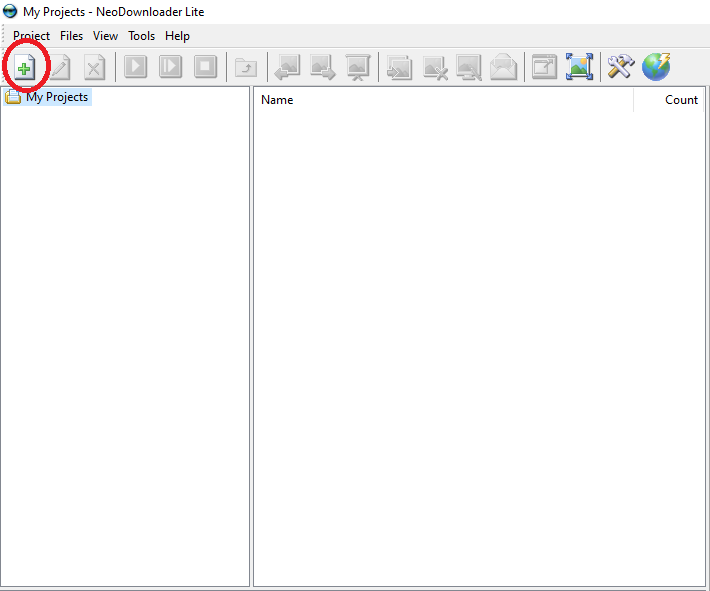 Insert the URL of the webpage you want to grab images from. After you name your project, click "Next" to proceed.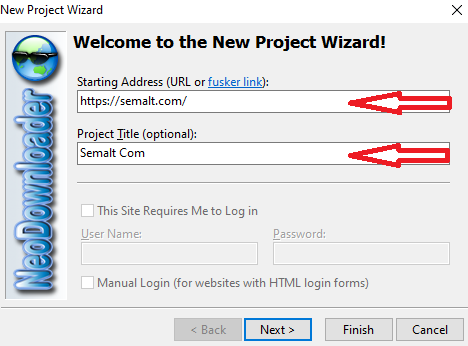 Go for one of the offered project templates, depending on how "deep" you want this tool to scrape.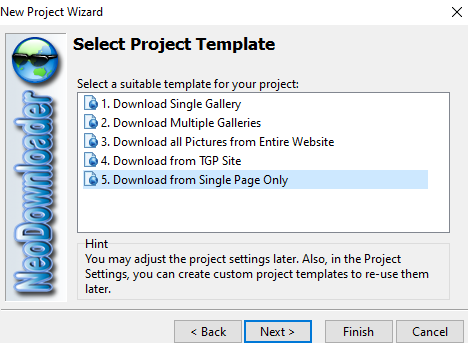 The last step is to adjust your project settings. Once done, make sure the "Start Project Immediately" box is ticked.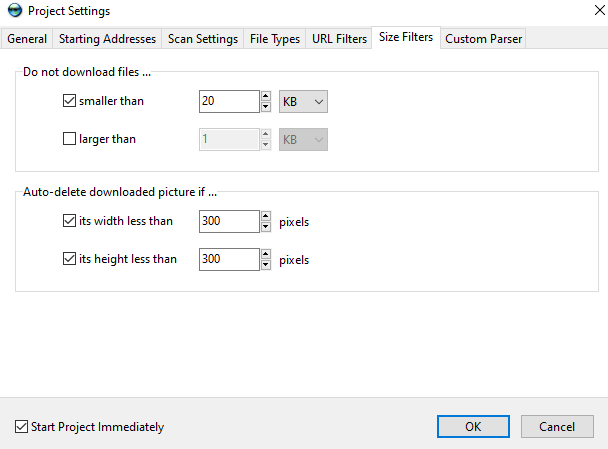 Try both of these tools to bulk-download images for free and decide which one stands out to you.