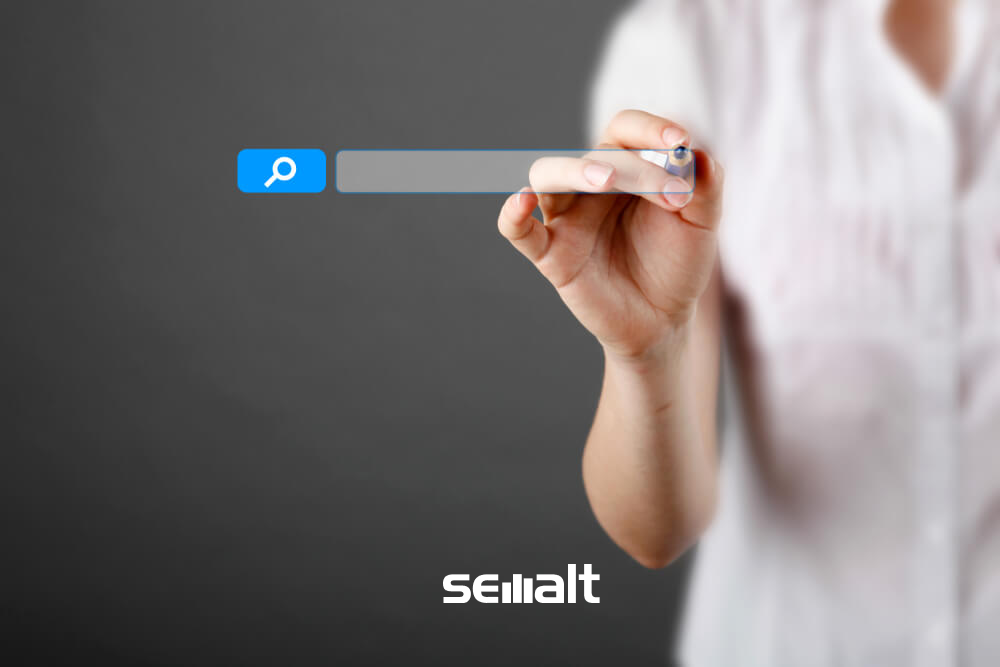 If we had one word to describe SERPs, it would be "ever-changing."
Google SERP changes are happening all the time. They dub them as "improvements" or "updates" that are rolled out to add to the accuracy of search results. And that's okay. We all want Google to be more user-centric.
Let's get down to bedrock. Google ran over
21,000 search tests and changes
in 2018 alone. They also proved how often they tweak their ranking systems with this tweet.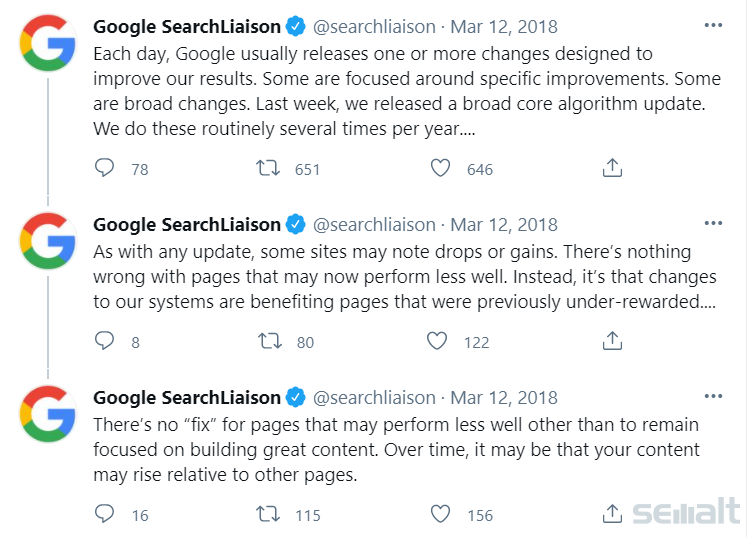 These improvements are different in terms of severity, location, and niches being affected. Still, they all lead to SERPs ranking fluctuation.
SERP fluctuation is the rollercoaster of ups and downs in website rankings. It's an overall picture that shows how volatile things are on the SERPs at any given moment.
When SERP rankings fluctuate, they don't necessarily signal major changes in search algorithms. But sometimes, they do. Cast your mind back to Panda, Hummingbird,
Google's May 2020
, and other core updates. They threw SERPs into turmoil, and only the strongest survived it.
How to survive Google SERP ranking fluctuations?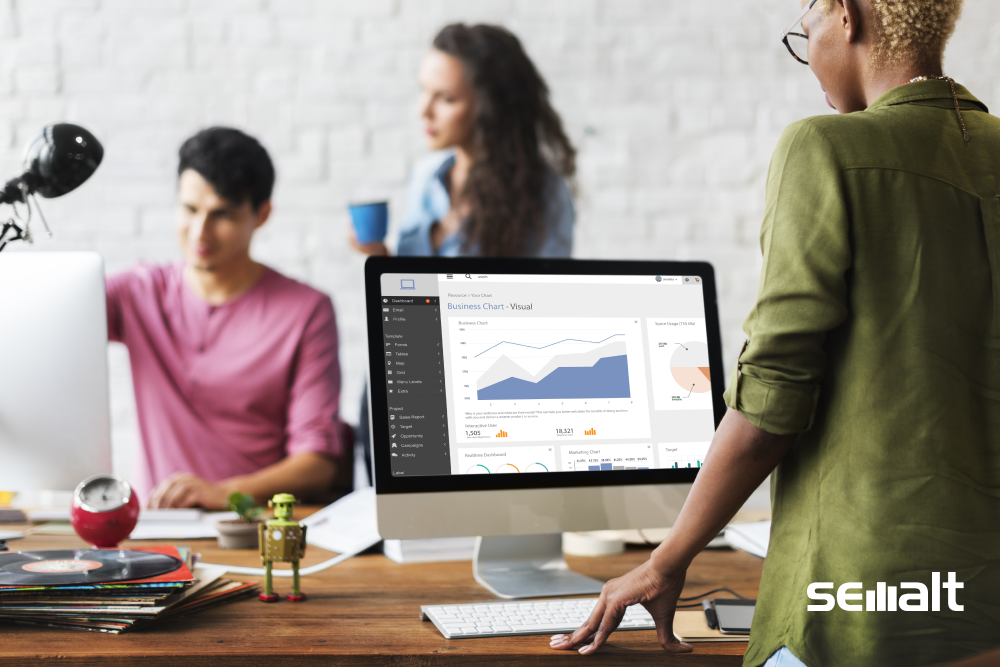 Ideally, you would want Google to notify you of any ranking algorithm changes beforehand so that you could batten down the hatches. In real-life scenarios, you don't realize something's happening to your rankings until it's all doom and gloom.
So, how do you protect your website amidst another update? Put on your Sherlock Holmes hat and track volatility, traffic metrics, keyword rankings, and whatever you can. Get your hands on tools like
Semalt Insights
to do that.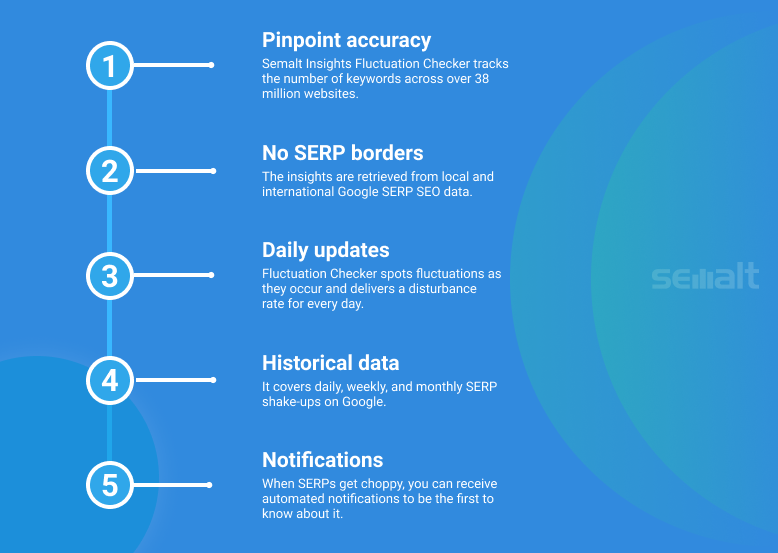 Now there's more to Semalt Analytics than keywords and competitor data. SERP fluctuations checker is a new SERP monitoring tool that measures the overall volatility in the Google landscape. It calculates a fluctuation rate by analyzing how many keywords get in/out of TOP 1-100 search results every day. It serves as a wealth of crucial data for SEOs, agencies, and website owners.
Semalt fluctuation checker enables you to keep abreast of the drastic SERP changes. Knowing when a situation is unstable allows you to better prepare for changes and adjust your SEO strategy before you are hit.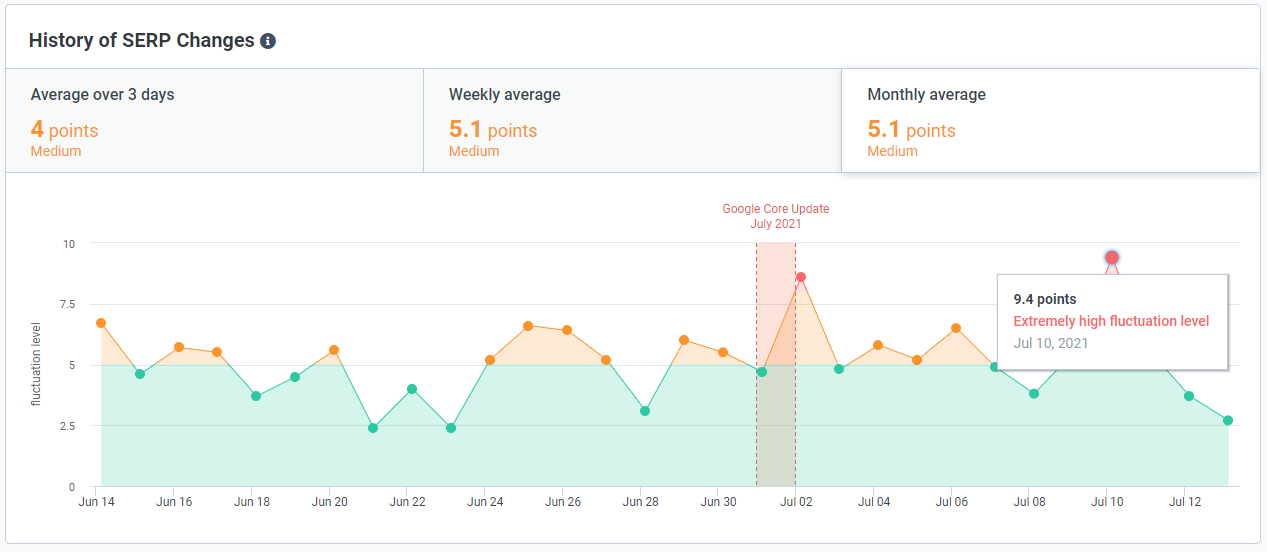 With this tool, you can get to the points that refer to the numerical representation of SERP volatility. The lower the point, the calmer the SERP waters. That's when you can keep floating at your pace. But when a red dot heaves into view, it always signals a high unpredictability level. You may need to reconsider your SEO strategy to come out unscathed.
The nuts and bolts of using our SERP changes checker
Semalt Insights is a free tool. It's embedded into the Semalt analytics panel so that you can use it along with other analytics solutions.
Here's how you can leverage our checker to get ahead of your SEO game:
Select the SERP you want to analyze. Fluctuations checker allows you to check SERP volatility rates at global and local levels. If you select International Google, the tool will break down fluctuations without any regional restrictions.
Choose the date to cover. As our checker tracks SERPs every day, you're welcome to get current and historical data. It displays changes for your selected date and pairs them with the average fluctuation rate for previous days, weeks, and months.
Interpret the points. This checker uses points (from 0 to 10) to measure how volatile SERPs are. If it scores any number up to 4.99, it refers to a moderate fluctuation level. If it hits anywhere between 5 and 7.99, this means rankings are unstable to a high extent. And when the points exceed 8 and tend to 10, SERPs are likely to be sliding into chaos.
A high volatility level means that a prodigious number of keywords have lost their TOP 1-100 positions across many websites. This is indicative of significant changes, and new Google SERP updates may be the culprit.
To get through the turmoil, you should be ready to react to it at a moment's notice. Start by monitoring Google social media for news, tracking your rankings, comparing them to those of your competitors, and juxtaposing volatility rates for the previous dates.
If you're unsure how to handle SERP changes, call +1 855 979 6663 or email us at andrew@semalt.com for help.