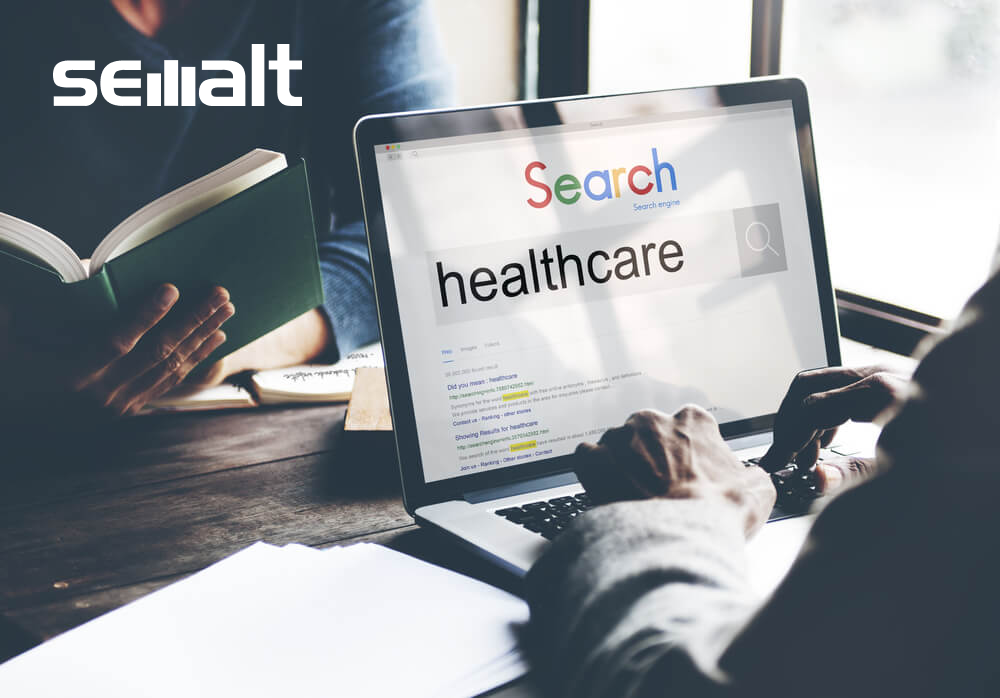 The higher you rank on the SERP, the more people can find you. Everyone knows that.
But it's one thing if people are searching for a new pair of Air Max, and it's another if they're looking up COVID-19 symptoms. Sneakers-related results just can't directly affect their wellness.
This is why medical SEO is not the same as e-commerce SEO. It requires different strategies, whether for a community hospital or a global healthcare facility.
Let's uncover the best SEO tactics to use to make your medical website appear higher on the SERP. But first, learn what exactly you should build them on.
E-A-T is the foundation of healthcare SEO
E-A-T is a concept Google uses to set higher-quality websites apart in search results. Within this concept, pages with better expertise, authority, and trust signals are prioritized on the SERPs.
These signals are particularly important for medical pages as they fall into the YMYL sites category (Your Money or Your Life). When people arrive at your website for some health advice, they may be misled if your content is inaccurate, manipulative, or otherwise low-quality. It can potentially harm your audience.
E-A-T entered the picture along with Google's medical update in 2018. It was an upgrade to how Google ranked YMYL pages, which came down hard on medical websites. And E-A-T has been a huge thing to factor in ever since.
If you're aiming to optimize a medical website, you should build your healthcare marketing strategies and SEO on E-A-T. This is the only way to qualify as an authoritative website so that patients trust your content. With
over 1 billion health-related searches on Google every day
, you can't be untrustworthy if you're looking to provide the help people are looking for.
Of course, you can launch a
PPC campaign
for your medical practice. But ads won't make your website more trustworthy. For long-term organic results, E-A-T-based SEO and content marketing are your go-to strategies.
Actionable tactics for healthcare SEO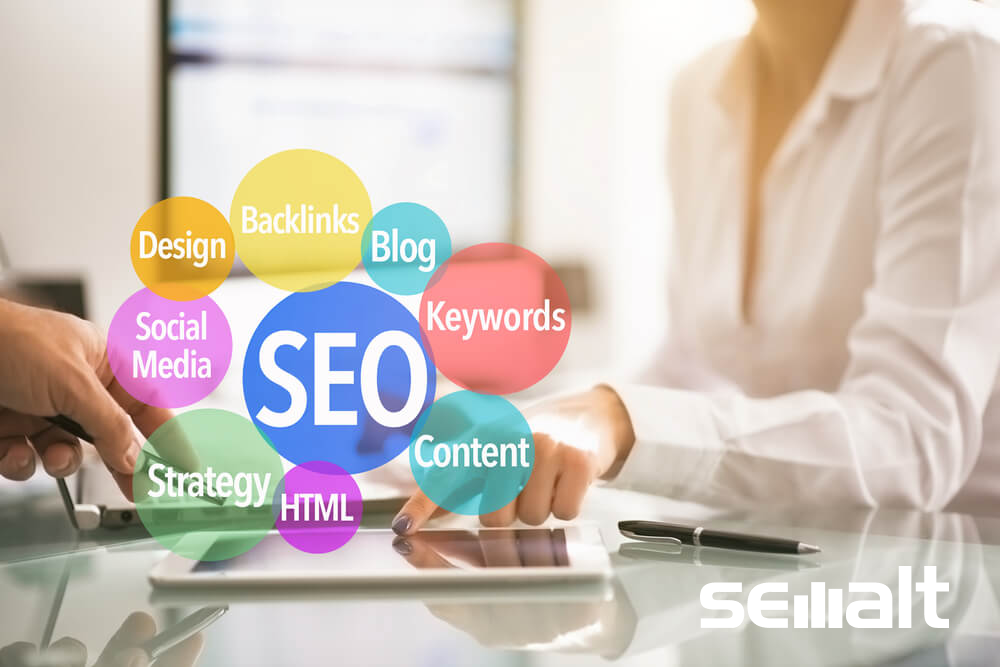 A good SEO strategy aligns your medical website with E-A-T signals and ensures an excellent patient experience. So how can you do that? Focus on content, link building, and
on-page optimization
.
Create content that answers health-related queries
Low-quality medical content will never improve your rankings. To cap it off, it can make you appear even lower on the SERP than you used to show up.
Such an opposite effect happens because Google has more rigorous content standards for all YMYL sites, including medical pages. They are used to evaluate whatever you publish, be it medical news or blog posts, to check it for inconsistencies.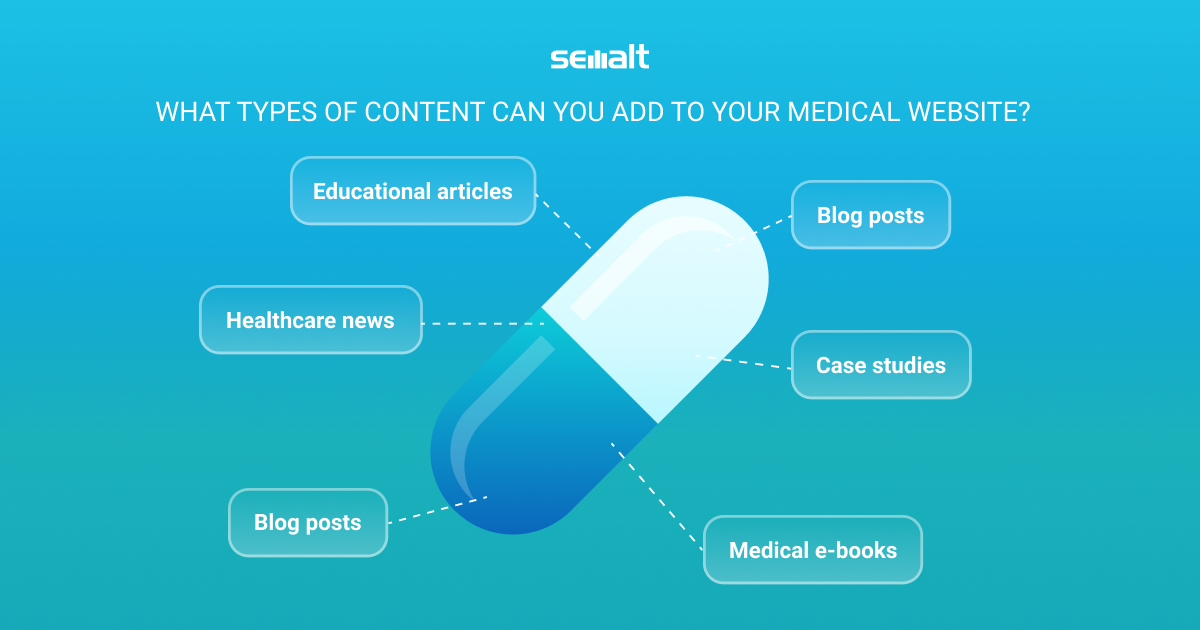 These practices will help you pass a Google medical content quality test:
Make sure your content covers all bases. If a person searches for diabetes treatment, they might also be interested in diabetes causes, symptoms, and types. When creating content, cover every detail that may benefit patients. That's when using long-tail keywords in long-form articles makes sense.
Create evidence-based content. Clinical trials, cases, and doctors' opinions are all good for medical content. Get your physicians to share their research papers and articles so that your target audience knows these pieces are trustworthy.
Remove outdated information. Every blog post has its lifespan. What you published two years ago is unlikely to be relevant anymore, as new treatments, technology, and medications spring up. Update the old-time information not to mislead people.
Make it well-structured. Easy-to-follow content is the content that sticks. Medical websites can now adopt the MedicalEntity schema to expose everything they publish in a well-structured manner on the SERP. This schema is perfect for highlighting medical conditions, drugs, and healthcare guides while people are searching for them.
Add case studies and medical reports. Yes, these should underpin your healthcare marketing and SEO. Get your physicians to publish case studies, and your E-A-T signals will go up, all while building trust with patients. Plus, they can also help establish relationships with other publishers for sharing clinical data.
Build links for an E-A-T boost
In the health niche, links and mentions are the most effective referrals.

Patients seem to count on healthcare providers more if they are referred to them by other patients. Likewise, patients find medical websites more trustworthy if they stumble on them while browsing high-authority listings and sources.
Google acts in the same way. It credits websites with positive E-A-T signals when credible sources link to them. That is why building referrals with links is key to online healthcare campaigns.
If your content is already perfect, here's how you can get links and mentions using it:
Share it with news sites. Most news websites have the Healthcare section, and your blog post or medical guide may appear in it. Try to share it on media sites with high DA and DR to get a link (or at least a mention) to your practice.
Submit it to a medical journal. Publications showcase your physicians' expertise, which is an authority boost for your healthcare setting. Submit as many research papers and medical studies to trusted journals as possible.
Get your practice listed in healthcare directories. Patients often search the best medical websites for doctors, treatment options, and prices. Submitting your one to a local healthcare directory can expose it to more people while also getting you a link.
Support nonprofits. Take part in local fundraising events and educational initiatives. Doing something for a good cause can put your clinic in the best light and, of course, earn you a link from a nonprofit.
Putting it all together: Backlinks are your clinic's referrals. You need to build them with credible sources to optimize your E-A-T.
Optimize for a better patient experience
When a person makes a health-related query on Google, they need an immediate answer. You don't want them to land on your page to have trouble finding it.
Your website is the first point where people get to know what level of care your clinic delivers. Use these strategies to ensure it's high:
Adopt a simple clinic website design so that your patients don't have any difficulty navigating it. Make sure they can find sought-after answers, compare treatment options, or contact your physicians in 3 clicks at most.
Combat your website's security vulnerabilities by getting an SSL certificate. It will make it HIPAA-compliant so that your patients know their information is encrypted.
Optimize for mobile devices to deliver a smooth patient experience on the go. It's crucial because mobile searches keep soaring as more patients look for local clinics and treatments using their smartphones.
Make your website load before your patients leave to search for other clinics in your area. You can check your page load time with Page Speed Analyzer to know whether your page experience is speedy enough.
A word of SEO advice: Even though modern-day medical websites have many health systems, like telemedicine, they should not put a damper on how fast they load. Always use responsive designs to deliver a swift page experience.
Other tactics to include in your healthcare marketing plan
Some additional strategies can back up or even foster your SEO when promoting a medical practice online. They include
GMB listing optimization
, social media marketing, and email marketing.
GMB listing optimization
You want to optimize your clinic's Google My Business listing to take your local healthcare SEO up a notch. With a refined GMB profile, you can appear in search results at your best when people are looking for healthcare services in your area.
What's more, a GMB listing allows you to interact with people as they search. You can showcase what treatments you specialize in and where your facilities are located while communicating with patients via a messaging tool.
It's pretty easy to improve your GMB listing, and you don't need to hire someone else to do that for you.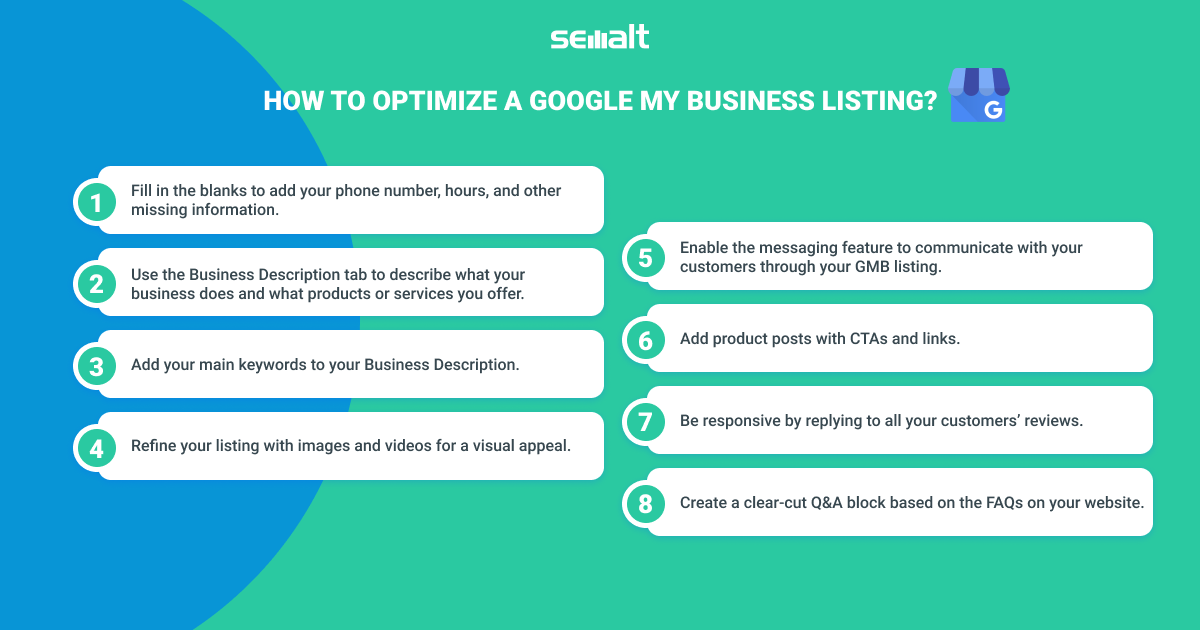 Social media marketing
Google aside, patients commonly go social to look for health information.
4 out of 5 social media users
search for it one way or another. And that's where your practice can show up.
When combined, social media marketing and SEO can make your practice as visible online as it has never been before. Every share you get on Facebook is like a link to your website, while every like you get on your post is a referral.
Do it right, and social media marketing will help you:
increase your content reach and engagement
get more people to choose your practice for their wellness needs
keep them informed of new treatments your clinic provides
spot more link-building opportunities
communicate with your audience to deliver a tailored patient experience
Healthcare email marketing
Believe it or not, but people open emails from medical settings much more often than, say, from e-commerce businesses. In fact, the
click-through rate is almost 9%
in the health niche, which makes most industries lag behind it.
Email marketing is a smart strategy to communicate with your patients because they will likely open your email. Here's what you can do with that.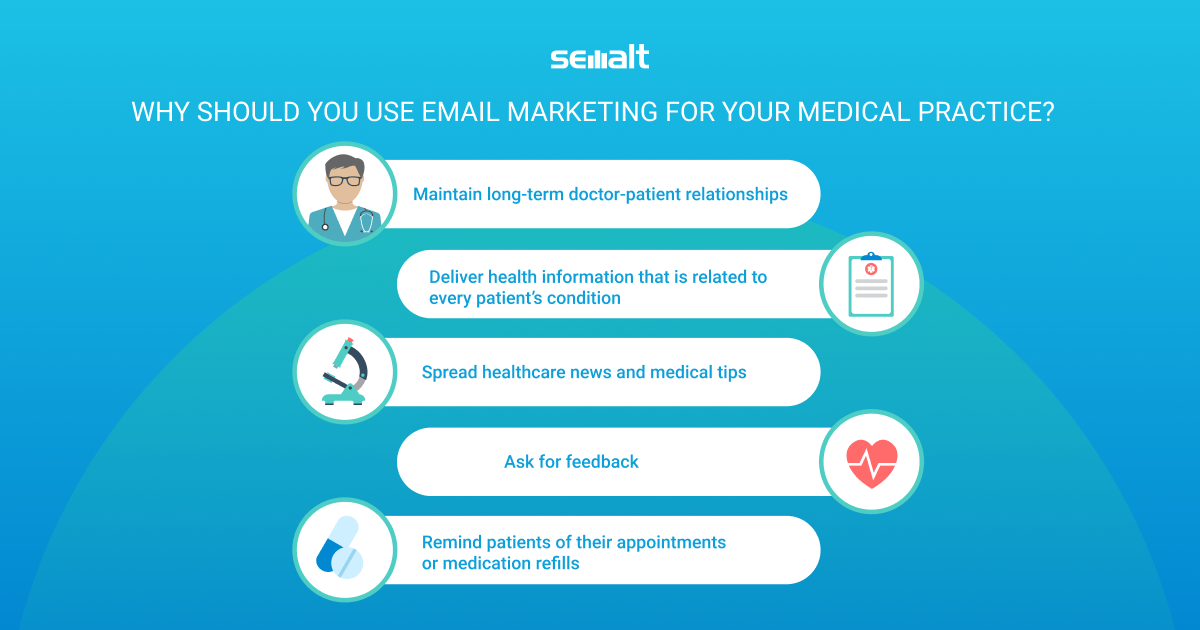 Better patient experience = Better page experience
SEO for a medical website deals with how comfortable people are using it and whether they can trust the information on it. If your practice is good at both aspects, the online patient experience you deliver is great.
If so, your page experience gets better, too. Even though it has to do with a few more factors, improving how you publish and present your content plays a central role.
As part of your SEO and HIPAA-compliant practices, you should also fortify your site with HTTPS and other security solutions. They work well with the content and on-page optimization to help you dodge the possible side effects of
Google's page experience update
.