If you need assistance with sharing access to the Google Webmaster data account as well, check
this guide
.
Google Analytics is a must-have service to keep track of your website traffic. It's a massive portion of insightful information, which is why you owe it to yourself to use it. And if you want SEO specialists to help with your online visibility, sooner or later, you will need to add users to your Google Analytics so that they can access your web data.
We bet you don't want someone to sneak a glance at your emails. Then you have to make things right from the get-go. Remember, you can't share Google Analytics access by letting even the most trusted SEO agency view your personal information.
So, how to authorize other users to access your data while keeping it safe and sound? You will be pleasantly surprised by the simplicity of this procedure. Here is what you should do to share your Google Analytics account data:
1. Paste the "https://analytics.google.com/" URL in the address bar of your browser and sign in to your GA account. When you arrive at the homepage, your screen will look like this.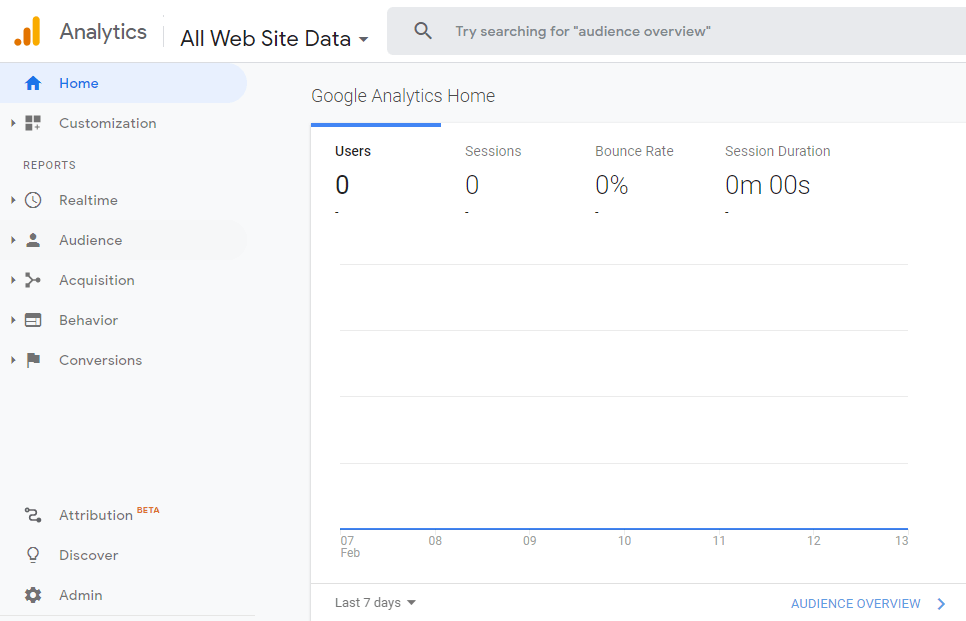 2. Then look for the Admin button. It is located at the bottom left corner, and you have to click on it. Note: it may appear just like a gear icon sometimes.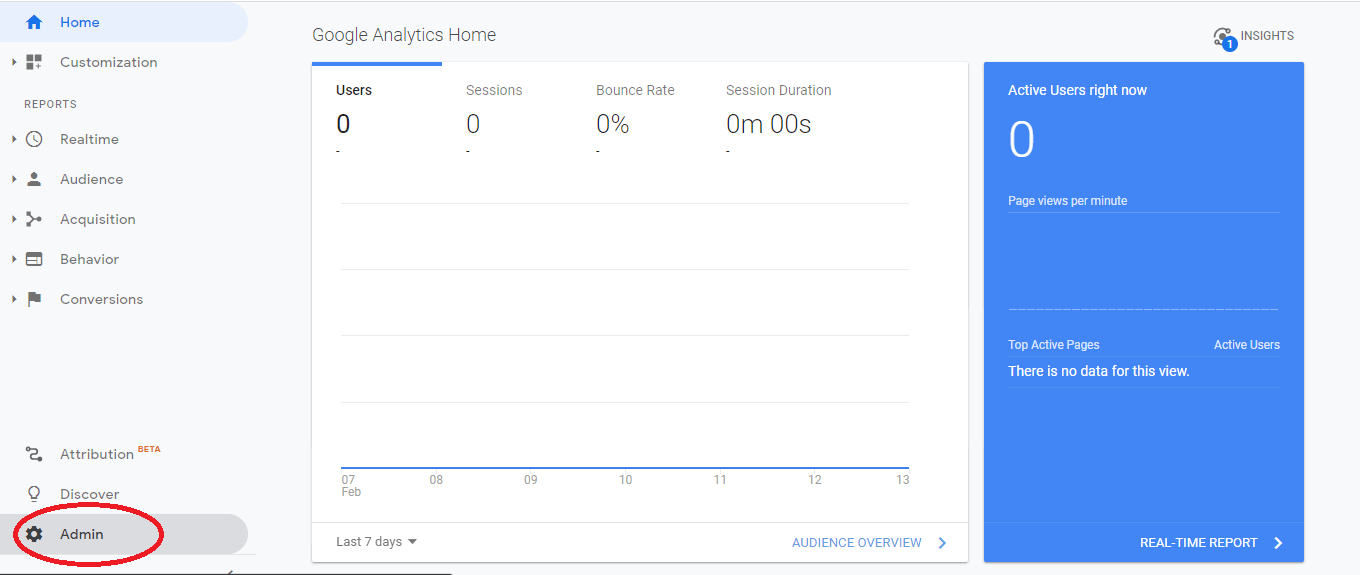 3. Now you have to decide on what kind of access you want to unlock for your Google Analytics. Add users to your account, a particular property, or some set of data. Find the right column and hit the User Management button.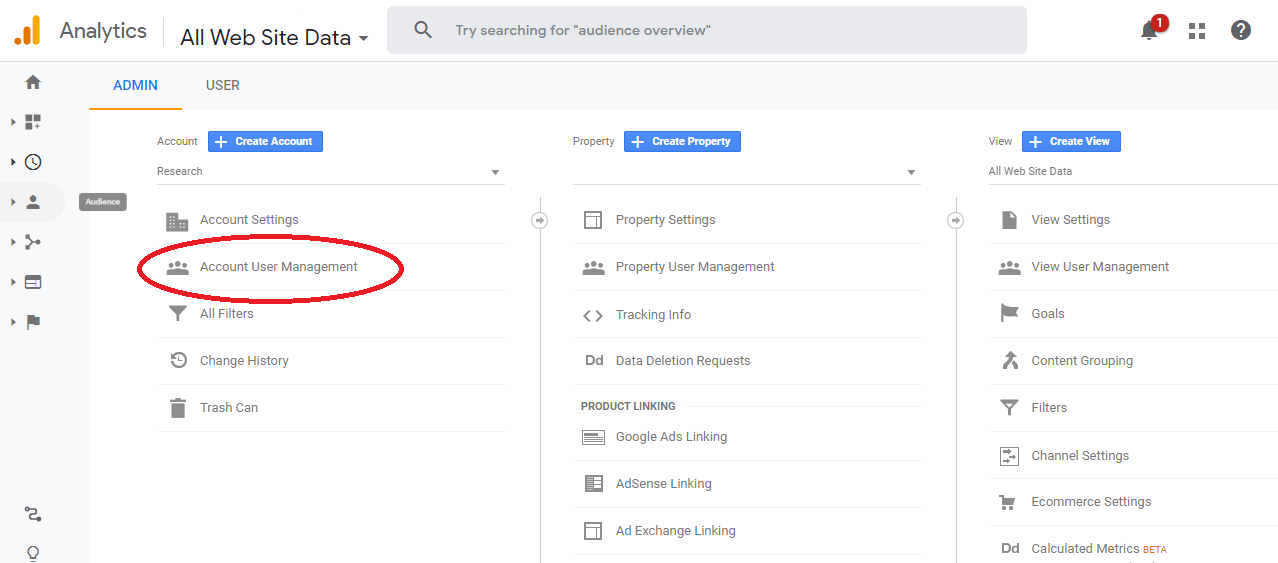 4. When the next window appears, you will see the users who already have access to your account data, their emails, and what kind of Google Analytics permissions they have. In the top right corner, you'll find a plus sign, which brings us to the following step.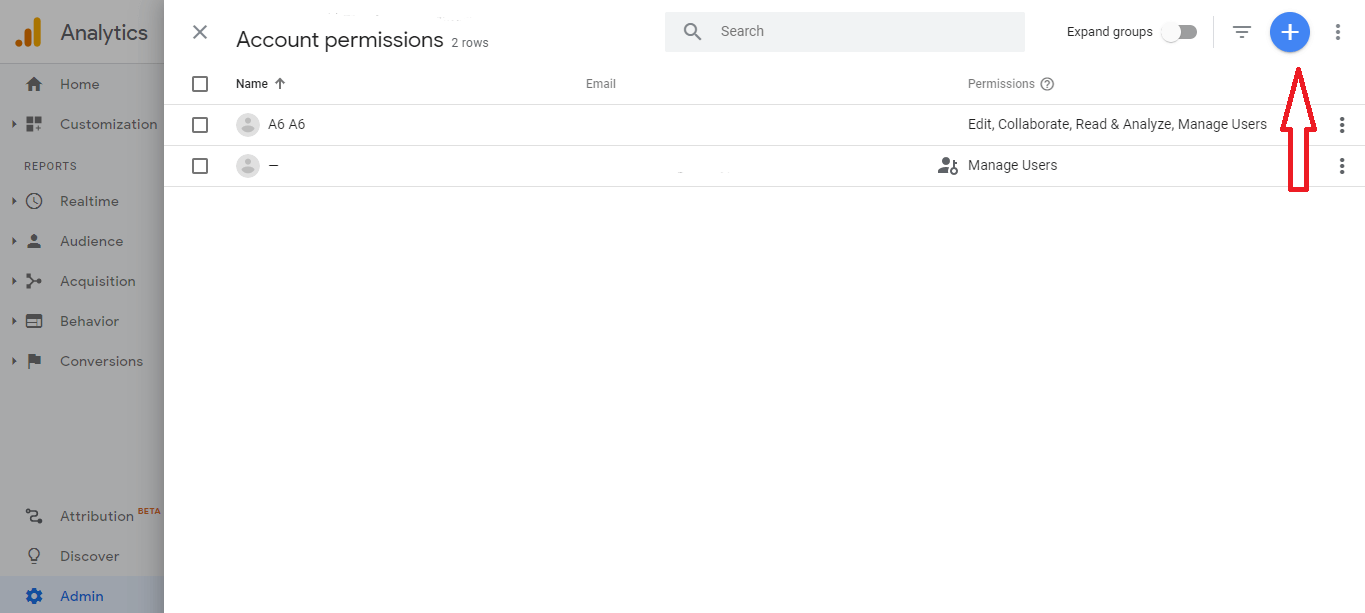 5. A small window will then pop up, allowing you to add users or user groups. Go for the first option.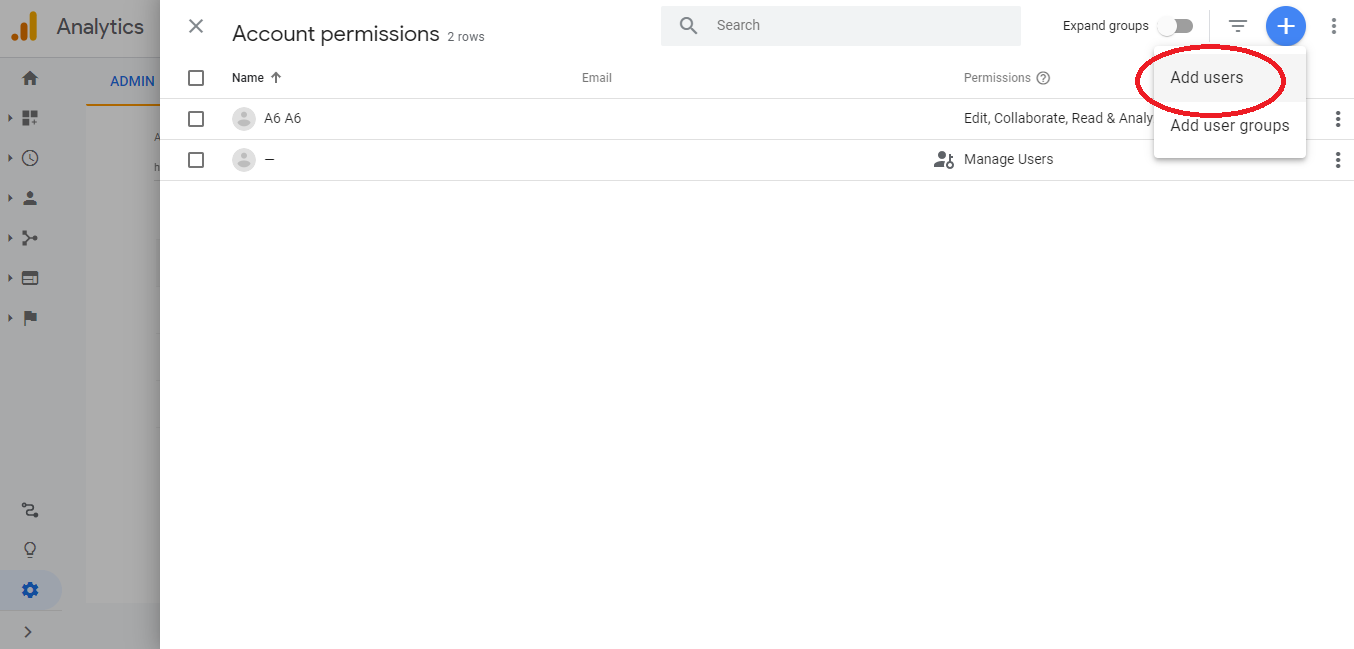 6. You have to make one last step. Enter a user's email and choose the level of permission you want to grant.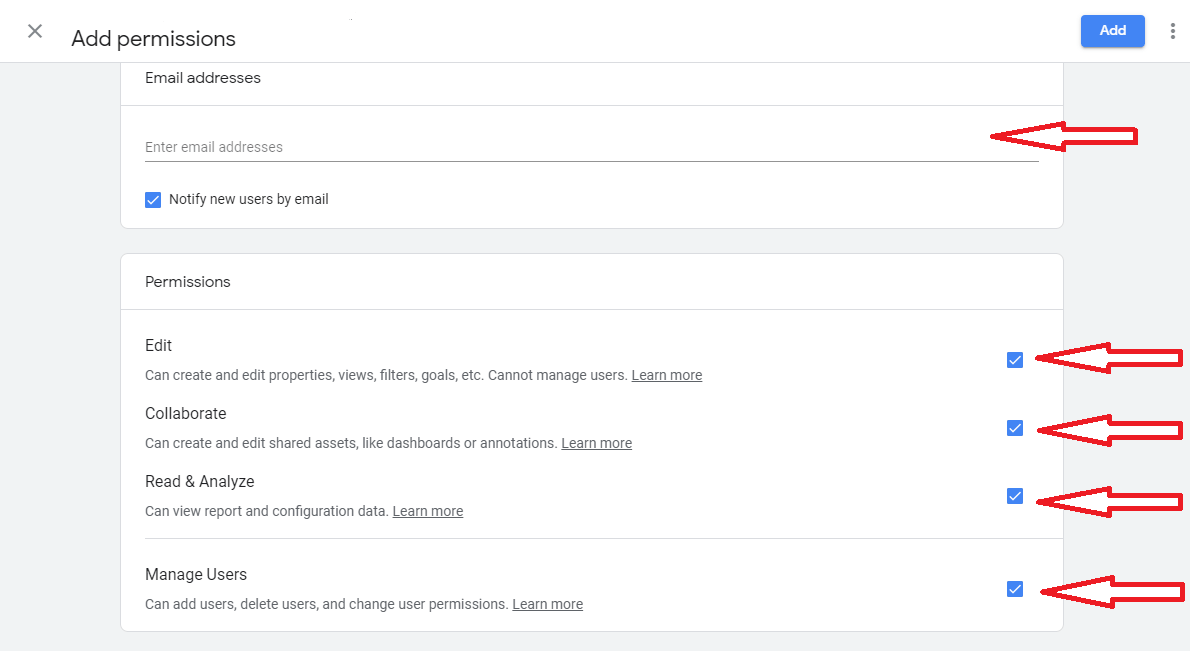 7. Make sure the Notify new users by email box is ticked to let them know they are granted access to your Google Analytics.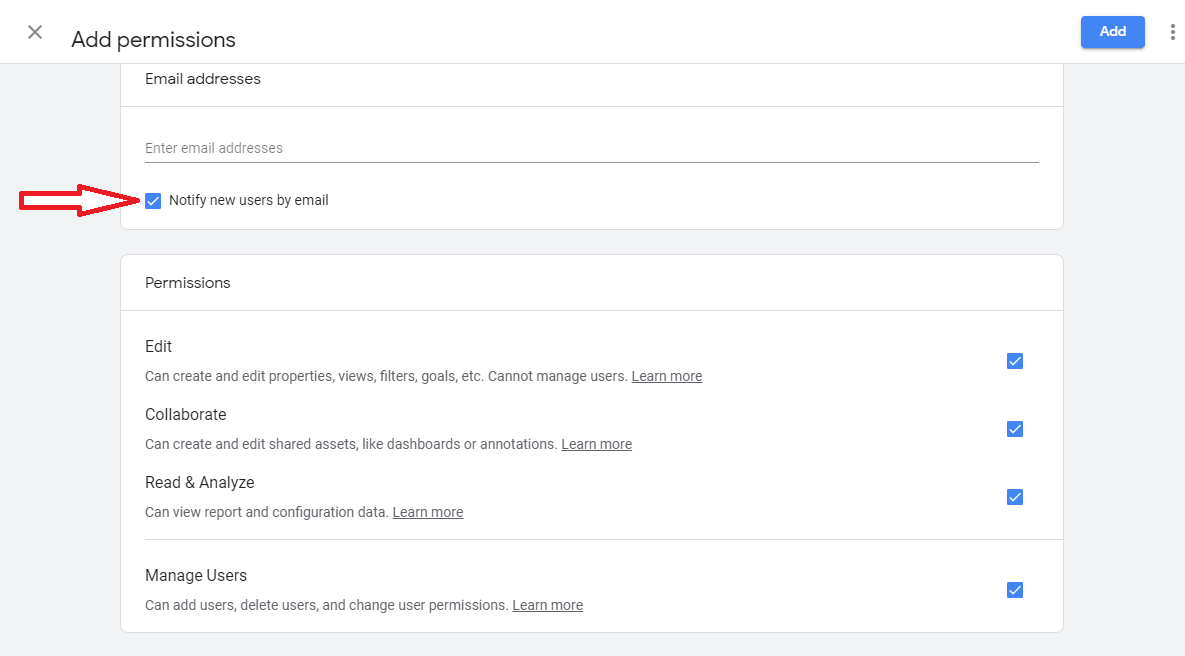 What kind of Google Analytics permission to choose?
GA permissions allow restricting the number of changes that can be made to your account. Do you want users to view and analyze your data only? Or edit your properties? Once you decide on that, opt for the right level of access:
Collaborate
Edit
Manage Users
Read & Analyze
To get an in-depth round-up of these, click
here
.
If you want your business to have an edge on your competitors, do not hesitate to share analytics data with your SEO guys. By doing that, you will enable them to monitor how things are going with your website and collect information for building your promotion strategy.