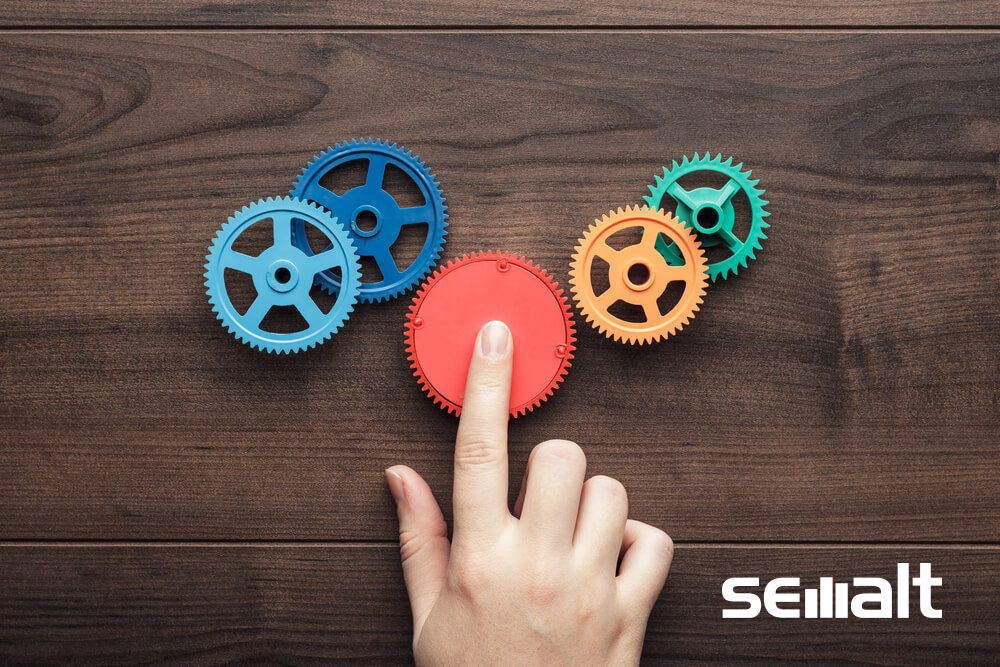 Doing SEO without building links is like making chocolate without cocoa beans. You can still cook something up, but don't expect to end up with anything worth savoring, if you know what I mean.

PBN and other quality links are pretty much like cocoa beans in your SEO recipe. They are the key ingredients that you pour over your on-page optimization for a ranking upturn. Would it be inappropriate to refer to a backlink as the icing on the SEO cake? Probably not.
Link building has been around as long as Google and online promotion. It's a staple of any SEO campaign as it's one of the most effective tactics to pull things off. Of all ranking factors that Google tends to look at, backlinks play a decisive part by showing that people rave about your website.
To put it in numbers, websites that get top-ranking spots on Google boast
168% more backlinks
than those that sit in the middle of the first page. That means the world to SEO mavens and business owners alike.
The logic goes that the more link juice your website has, the higher it moves up. Here's a caveat, though: it's pretty damn hard to "squeeze" that juice.
PBN backlinks can provide you with a viable alternative. Here's why you may be bullish on building them.
PBN
101: Ignorance is not bliss
Chances are, you have heard someone say this is a choppy method of building links. But is it? Let's face the truth.
What is a PBN?
It's nothing new, actually. A private blog network is an ecosystem of websites used to stream their link equity to your main one(s). Within this system, you either own or have control over linking sites, so you can change content, anchor text, or anything else whenever you need.
SEOs and business owners opt for private blog networks to build backlinks faster than they would if they chose to earn them naturally.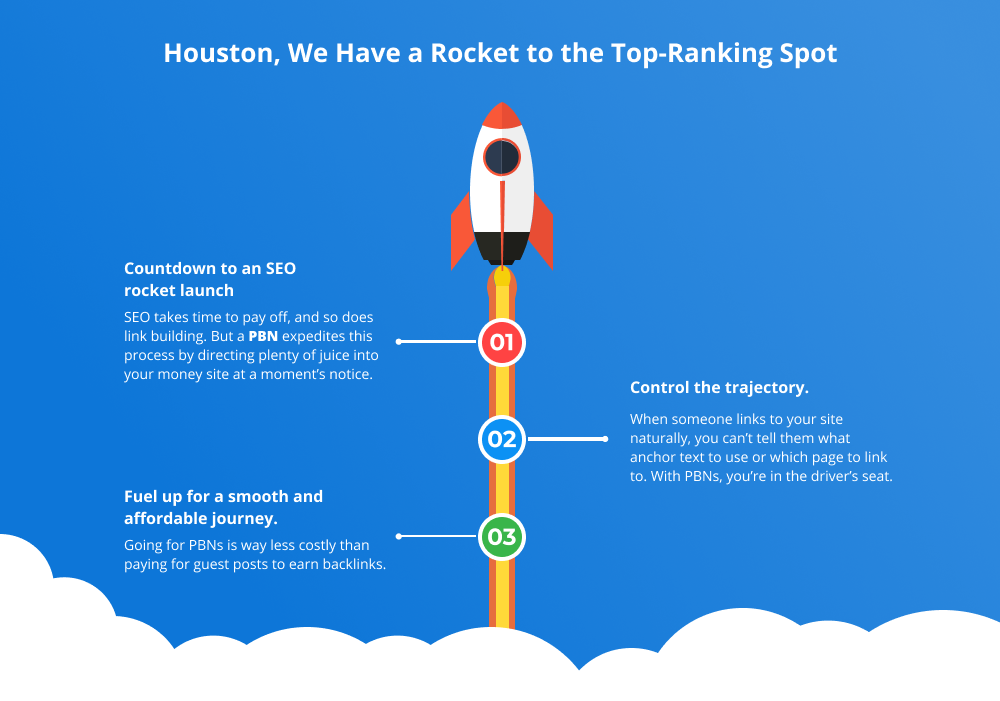 How to build a private blog network and what to watch out for?
The first thing to do is set up an abounding network of websites that you will then use to place links to your target one. To do so, you can:
buy fully developed, functional websites that operate in your niche
snatch high-ranking expired domains as auction items or through a drop list
create a bunch of sites from scratch
However, none of these ways are perfectly smooth. When buying ready-to-use PBN sites, you will need to fork out wads of money for quality ones. On top of that, there's a risk of being taken for a ride with fake or blacklisted websites.
Dropped domain names come with their share of pitfalls. If you've never searched for something like this, you may overlook some crucial metrics, such as Domain Authority, Citation Flow, Trust Factor, etc.
DIYers may find themselves struggling, too. After creating websites for your SEO PBN, you will have to keep them updated with riveting content and ensure compliance with Google's UX guidelines. Your network won't pan out if you only place a link on a newly built platform and do nothing to develop it.
A word of SEO advice:
To snag a decent dropped domain, check as many metrics as you can first. To do so, you can rely on
Semalt Analytics
, Ahrefs, Majestic, or Moz tools.
DIYers may find themselves struggling, too. After creating websites for your SEO PBN, you will have to keep them updated with riveting content and ensure compliance with Google's UX guidelines. Your network won't pan out if you only place a link on a newly built platform and do nothing to develop it.
Another way to leverage a manageable link-building network is to use an already existing one. Many SEO agencies now offer PBN services for a variety of website types and niches.
We've spent years hand-picking high-authority websites to make up our ramified network. There's no niche that is beyond its coverage, which saves you from buying domains or creating sites on your own.
What to expect if you goof up?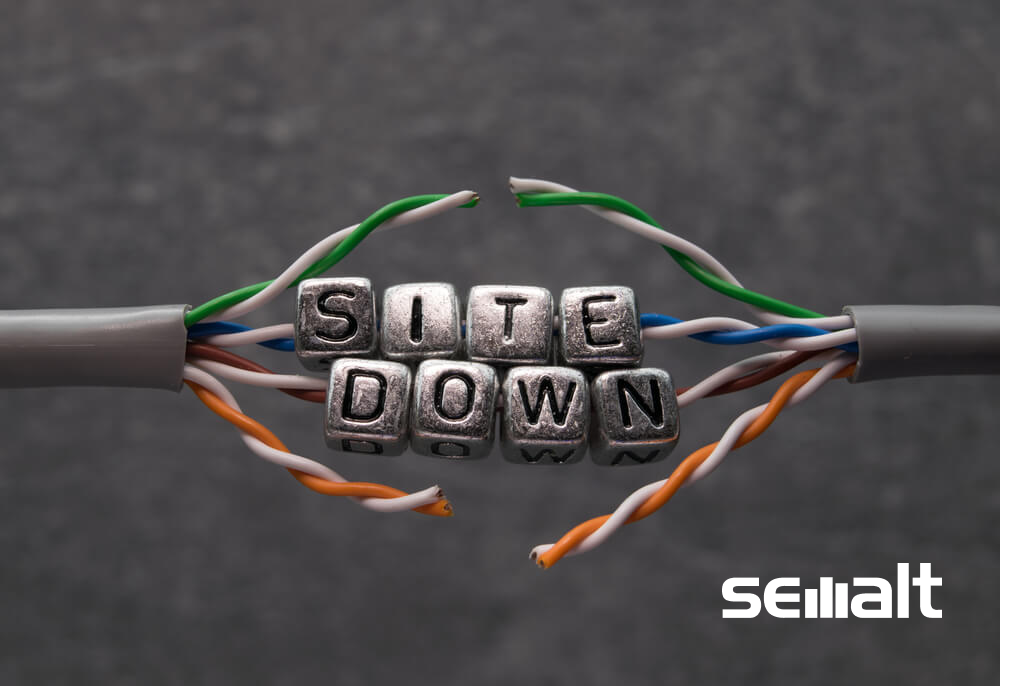 The ethics of starting a PBN aside, Google doesn't like it. In fact, the search engine giant considers it a way to play a trick on its algorithms and take advantage of potential loopholes in there.
That is why if you screw up when building your network, you're likely to get your comeuppance even for a botched attempt. In the Google landscape, it entails:
foundering rankings due to a penalty
getting blacklisted and de-indexed from search results
So, do PBNs make or break your SEO? Both.
To chalk up a success, you need to be well-versed in the matter and leave no traces on linking websites. Many inexperienced webmasters often make this rookie mistake of letting their PBNs be easily detectable.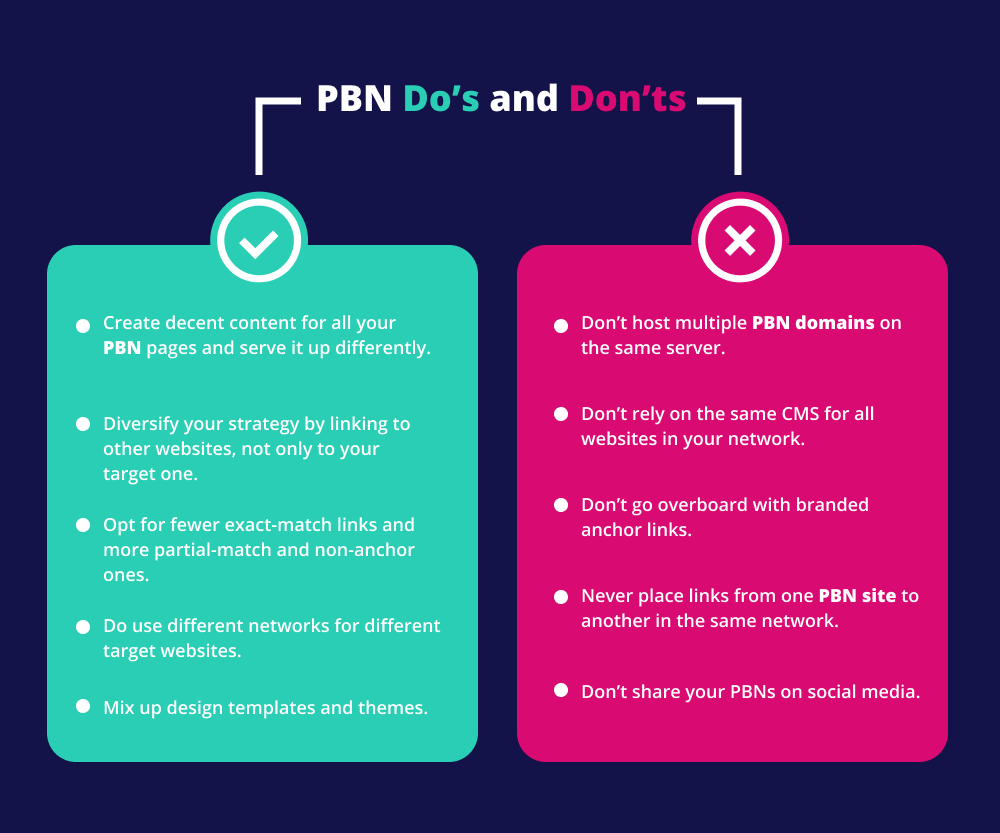 What are the benefits of private blog networks?
When your network is set up correctly, its benefits are huge. And the biggest one is probably all about organic ranking growth. PBNs serve as natural backlinks to your website, letting it go up on the SERP while outdoing its competitors without
paid ads
.
For some, the best thing about PBNs is that they minimize undesired interactions between websites. You no longer need to solicit link exchanges or pay someone for placing a link to the page you want.
A PBN is also touted for its scalability. It's pretty easy to add more sites to a running network and churn out new backlinks to the coveted pages as your business grows. This enables you to instantly fortify your Google rankings and, most importantly, your revenue.
A word of SEO advice: All these benefits only come if your network is the epitome of reliability and diversity. Otherwise, even your money website may take a knock.
Why is PBN promotion not necessarily a grey-hat technique?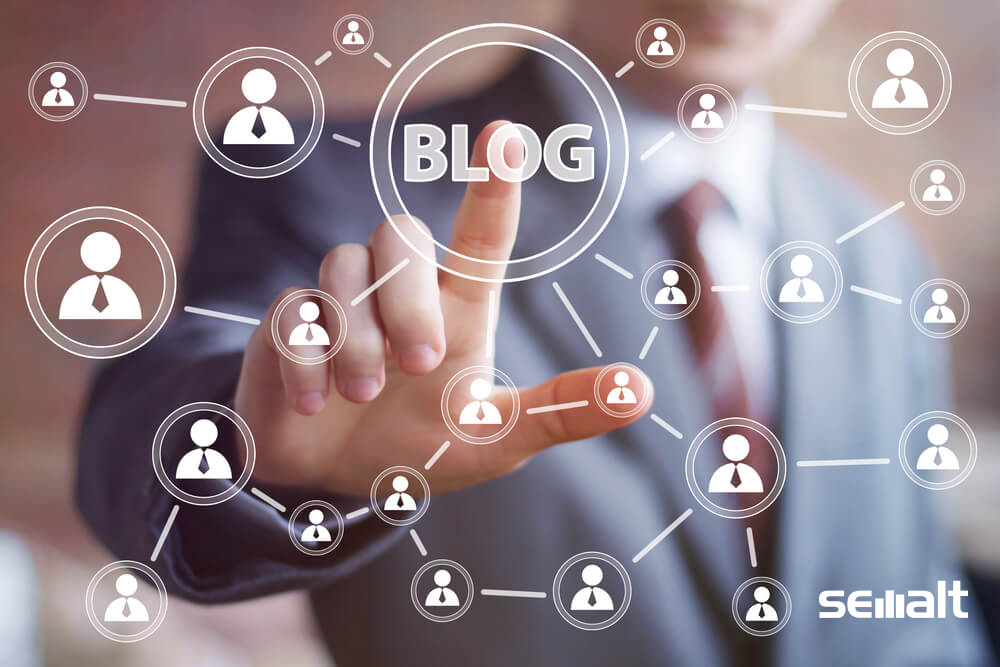 There's no question that a PBN is a red flag for Google. The search engine doesn't want you to rank high in a shortcut way but buy ads to advance gradually. Well, it holds considerable monopoly power to expect you to obey. Will you?
Nevertheless, building links on network sites isn't a black-hat scheme. Yup, it isn't a Google-approved one, either. But confining yourself to white-hat tactics is like climbing Everest without supplemental oxygen: there's no Plan B to stick to when the unexpected happens.
Don't get this wrong. White-hat SEO is good, and it pays off. What I'm driving at is that you can achieve truly spectacular results when you combine it with grey-hat solutions, such as PBNs. Especially when they provide value for both your target website and users.
Technically, PBNs do run afoul of Google guidelines. The irony is that virtually all link-building practices violate them. Even when you link to someone else's website so that they do the same for yours, you're breaking the rules Google wants you to follow. But if you had your own network of your own sites, why would you rough it?
What are other link-building options to use alongside a PBN for SEO?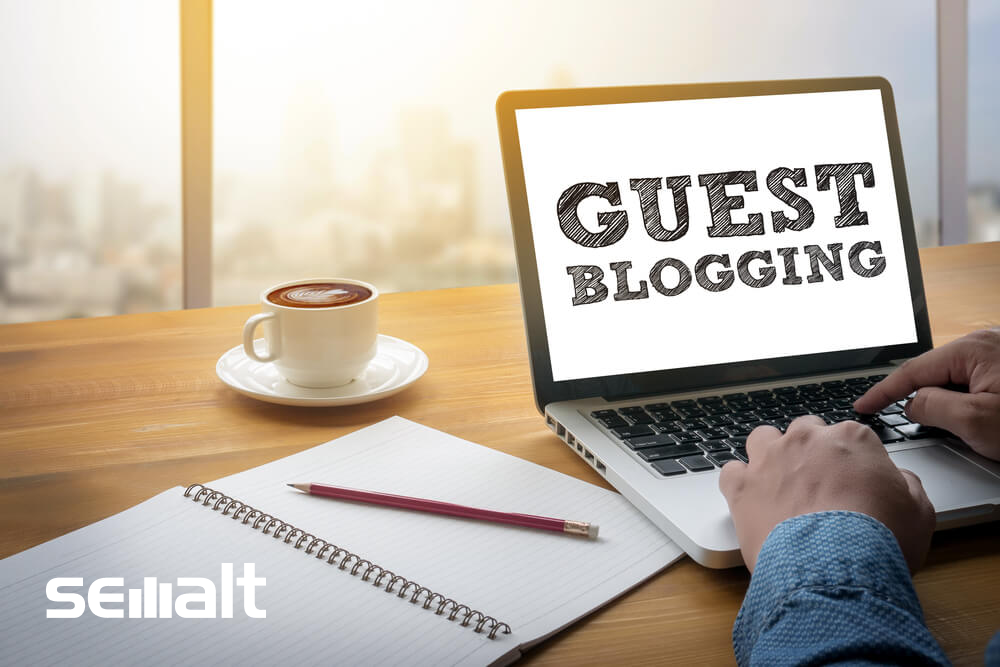 Link building is a multifaceted process. That is why it should be based on not only PBNs but also other strategies for tangible results.
In recent years, these 5 link-building techniques have turned out to be the most fruitful:
Guest blogging. This is something that every site owner is better off doing. Linking to a money website from a third-party blog platform is a colossal authority and ranking boost, which makes a nifty addition to PBNs. But remember that guest posts should be written with care to detail as 4 out of 5 editors believe most of them are overly promotional.
Press releases. Many PR directories allow marketers to embed a link (or even a few of those) into written announcements and statements. This is your chance to pass some equity to where you need it. Find a directory or a news medium related to your niche and create press releases while linking to the desired pages.
Broken links. For better or worse, backlinks have a limited lifespan. URL changes or content removal may cause them to go south, leaving a gap on the websites they are placed on. Identify those gaps on the sites you want links from and come up with replacements (with new links to your pages, of course) to fill them in.
Skyscraping. The hack about this technique entails leveraging link-building opportunities with already existing content. Skyscraping involves finding an article that has a slew of backlinks to it, touching it up, and publishing it on your platform. Then reach those who have linked to the original content and ask them to update their links to your spruced-up version. Keep it comprehensive as long-form pieces get 77.2% more links than short-form ones.
Resource links. Resource pages are typically flooded with links to trustworthy sources. Do you think your website can constitute one of them? Contact a person in charge of managing a resource page and explain why they may want to link to it. It can be a win-win scenario for both parties.
Putting it all together: PBNs are invaluable when you combine them with additional link-building methods. Guest posts, press releases, broken links, resource pages, and skyscraper content are all worth your while.
So is a PBN a go-to solution for your website?
There's no clear-cut answer.
Creating a ton of PBN websites to link to your target one can be the best decision you will make in your SEO undertakings. At the same time, however, you may be hard-pressed to carry out this strategy if you either have limited resources or are a stranger to all those intricacies. Because PBNs should be nothing short of large for substantial traffic gains, you may want to have someone launch them for you.
It is established SEO agencies, like Semalt, that are best at setting them up to run a vast off-page optimization campaign. Why? The PBN solutions that we offer are unique in that they are tailored to your business. There are thousands of websites that take pride of place in our partner network, and we maintain full control over them.
You're only one
FullSEO package
away from making the most of our PBN without the hassle of building a network on your own. Your website can "soak up" link juice from our gigantic PBN straight away at the price of the subscription plan. No domain tinkering and maintenance costs.