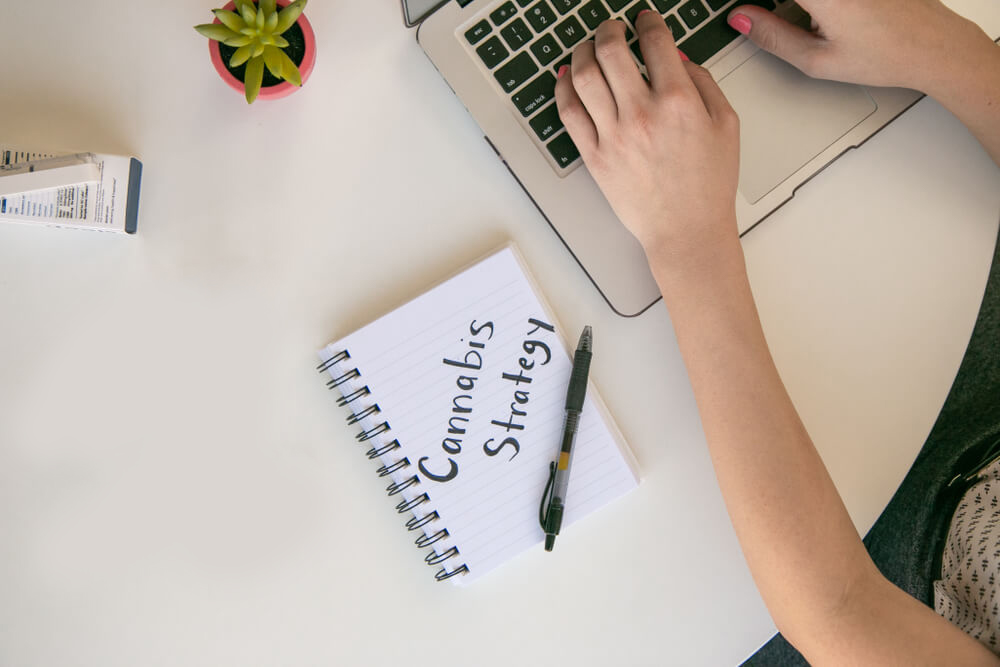 The cannabis industry is complicated. In the wake of the ever-changing rules of the game, online businesses face serious handicaps foisted by the authorities and search engines. They flounder in their attempts to promote their products as many marketing agencies are reluctant to provide the same services for them as they'd do for other businesses. That is why cannabis SEO is like a godsend to marijuana growers, vendors, and suppliers.
The controversy aside, the number of places with the legalized use of marijuana is growing. To date, you can buy it for yourself in
11 U.S. states
, Canada, and some European countries. This means that businesses are all into the cut-throat competition, stirred up by the unprecedented consumer demand. If you're vying for a spot on the market, you're going to struggle against brick-and-mortar stores just as fiercely as you'll do against online dispensaries.
Marijuana SEO can give you the upper hand. But it needs to be fine-tuned for your specific business, which is different from driving traffic to a clothing store or a locksmith service website. In part, because this industry is fraught with many pitfalls, such as:
Google's hidden bias towards cannabis stores
The search engine throws obstacles in your way to higher visibility in SERPs, while
PPC
advertising is not available to 420 businesses in its entirety. It hurts, doesn't it? But when it feels as if you're in limbo, you can still do cannabis SEO in 2020 and the days to come.
A dearth of social media advertising options
Blanket bans on promoting cannabis products on Instagram or Facebook are not uncommon. While some social media make their advertising policies more stringent for marijuana businesses, others just shut the door on getting things off the ground in the first place.
All marketing strategies for marijuana dispensaries should comply with the laws governing the business in the given areas. For example, you can't promote recreational products if your state's regulations only allow for medical cannabis. Otherwise, you may be blown away by penalties or, worse yet, a shutdown.
Putting it all together: A cannabis SEO strategy is not the same as what you'd do to optimize other websites. There are many challenges in the industry, and your SEO tactics should consider all the ways to get through them.
Prep work before doing SEO for cannabis stores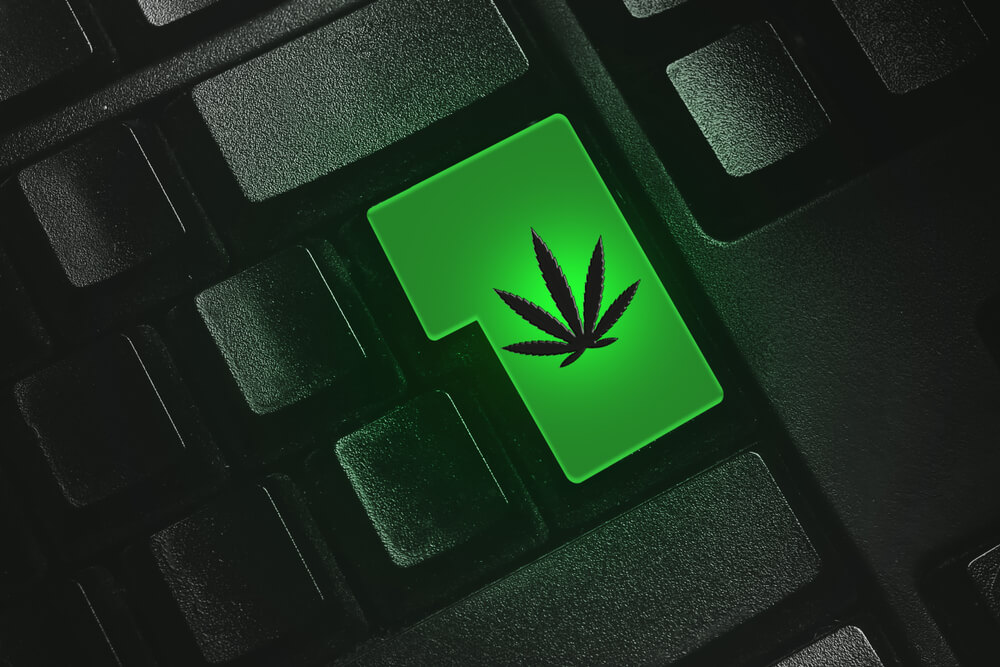 Because the cannabis industry bears no resemblance to "less dicey" niches, it's important to make up the difference before starting SEO. This is where you'll need to take some preliminary steps:
Team up with the best marijuana SEO company. You need professional SEOs by your side because they know how to navigate through niche-related catch-22s. It's a tricky thing to handle on your own as Google imposes limits on marijuana website rankings and doesn't reveal much keyword data. Those who are adept at cannabis SEO marketing, however, can hand-pick traffic-generating target queries for you and bypass visibility woes.
Map out a consistent link-building strategy or get it developed for you. Marijuana websites come and go, and so do the links placed on them. It's hard to build many of them to a cannabis store as there's always the ban risk. The solution? Ideally, your link-building strategy should revolve around the diversity of quality websites. Your cannabis SEO agency should take care of it.
Find the right payment service provider. Whether you're selling buds or CBD-infused products, you may hit a rough patch when ensuring hassle-free transactions on your site. Legal issues sometimes arise, meaning banks and major processors like PayPal may tighten financial limits on your business. For the sake of your customers' smooth experience, consider using cannabis-friendly payment services from the get-go.
Make sure your website is hosted with a reliable provider. No cannabis SEO service can give you the desired results if your site is at risk of being shut down. To prevent this from catching you unawares, choose a hosting provider that doesn't mind marijuana businesses and related content. Once you're sure your host is the best bet for your website, you can dive into SEO.
A word of SEO advice: Security comes first. As most cannabis stores are targets for cyberattacks, you have to make sure your one is not vulnerable. Always use complex passwords, SSL encryption, and other security solutions to stay safe.
What should your cannabis dispensary SEO strategy be geared towards?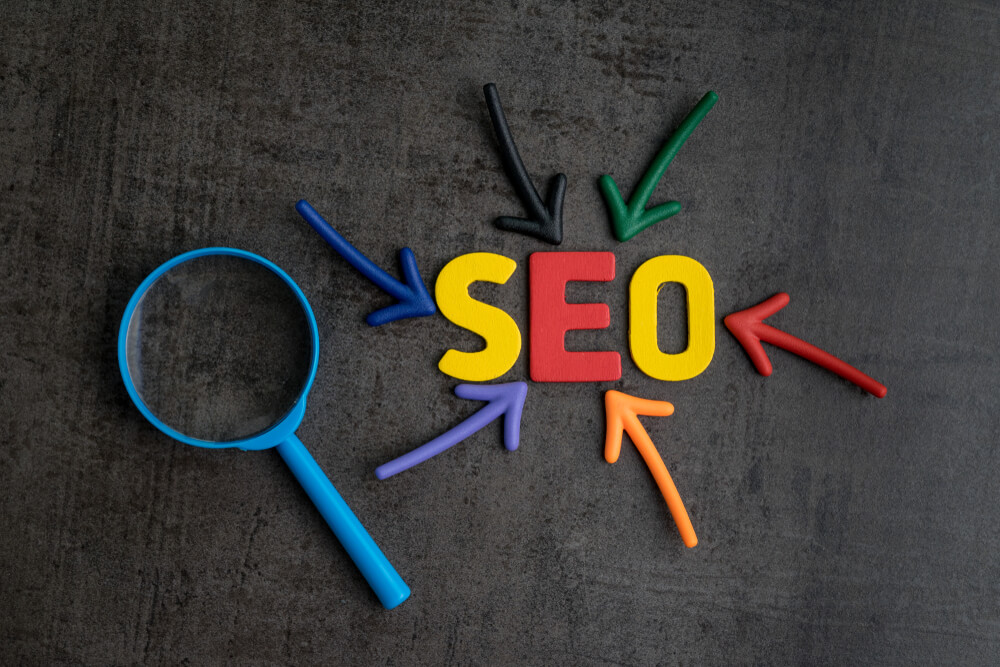 You're here because you want to wallow in more traffic, right? Then you have to embrace everything that Google and your customers love most.

Whatever SEO agency you choose to hire, you'll be advised on local optimization, keyword selection, content, link building, and mobile-friendliness. But don't lump these up with similar steps for non-cannabis businesses.
Marijuana local SEO
Is marijuana consumption legal in your area? Do you own brick-and-mortar cannabis store locations? If you keep nodding, congrats! You've just met the major criteria for creating a Google My Business account.
With GMB listings, marijuana businesses can:
supercharge their local exposure by showing up in the Local Pack, Maps, etc.
help customers find their physical locations or get directions
engage with target audiences and monitor reviews
keep tabs on user activity and other metrics with GMB insights
Setting up listings on Google is the backbone of local SEO for cannabis businesses that have physical dispensaries. To create and optimize your one right, leverage this
GMB guide
. It will walk you through everything you need to do.
Keyword research
With Google's irrational prejudice against marijuana, you can't make the most of its Keyword Planner to research target keywords. The tool keeps cannabis-related queries secret, so it doesn't cut it. Nor is any other helper that is based on the data from Google Keyword Planner.
The good news? There are quite a lot of tools that don't make you tolerate the restrictions. Each of the following services will do nicely for your cannabis keyword research:
When selecting search terms, you want to forestall keyword cannibalization by grouping them into individual clusters for each webpage. If you fail to categorize your target queries properly, this may tie Google up in knots. When several pages of your website compete with each other to rank for the same keyword, you're settling for lower conversions, which puts you at a disadvantage.
A word of SEO advice: To prevent ranking drops due to this so-called cannibalization, you better leave keyword research to SEO specialists.
Relevant content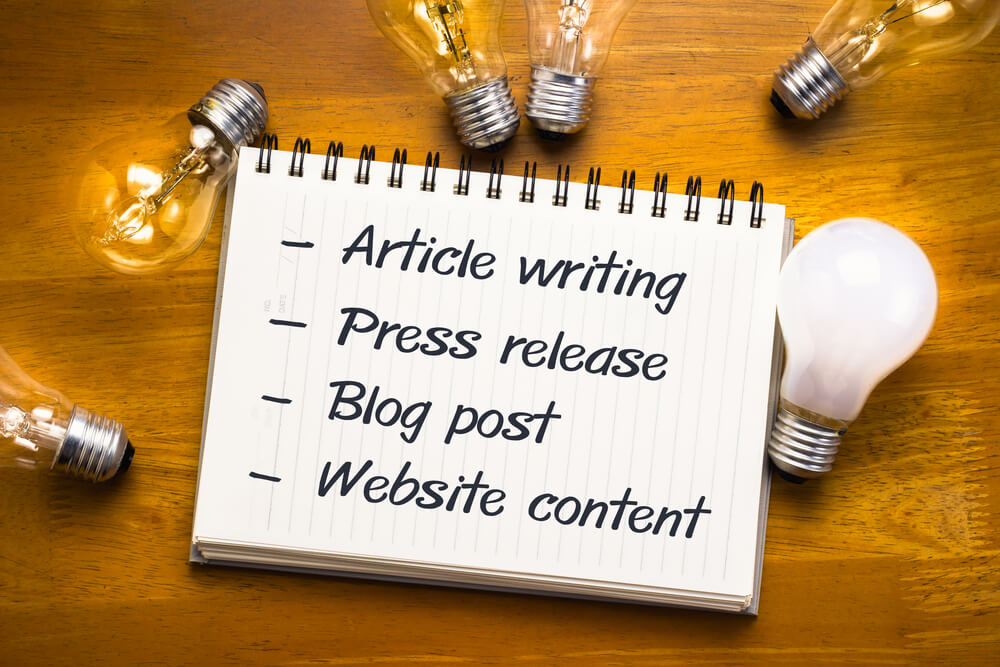 After segmenting keyword clusters, you can jump into creating content to cover them. One thing to remember before you start – you should never downplay the importance of quality copy. When it reaches target audiences, helps customers, and is relevant, content propels SEO for marijuana dispensaries forward.
Unfortunately, most cannabis stores miss out on their opportunities because they're filled with plagiarized or nonsense content. Some of them don't have it at all.
To make content drive traffic to your cannabis store, you can always do the following:
Channel your inner wordsmith to write quality copy. Never leave your homepage, category pages, and product pages empty.
Analyze search intent and keywords. Do your best to embed them in the copy naturally (without stuffing!) as it may be an eyesore for users and search engines.
Determine the ideal word count for each piece. Stick to a minimum of 500 words for category pages and 300 words for product ones. Or try to catch up with industry heavyweights that tend to go big with the 1,500-bar.
Write long-form marijuana SEO articles on what resonates with your customers' needs. You can cover seed germination, rundowns on cannabis strains and their effects, THC and CBD differences, etc.
Start a blog. It's where you can not only expand on cannabis-related topics but also use long-tail keywords to get a larger portion of organic traffic on Google.
A word of SEO advice:
To explore ideas on cannabis-related topics to cover in your blog, you can use
Ahrefs Content Explorer
.
Link building
The best way to turn your marijuana dispensary into a link magnet is also about content. When it's worth sharing, other businesses and informational resources will put references to it, making your backlink profile stronger. Try to create useful cannabis SEO content that your target audience wants to read (not skip), and it'll go viral.
To get even more backlinks and thus more traffic, you can:
do guest posting on other cannabis websites
connect with new readers and marijuana enthusiasts on specialized forums
write press releases and send them to some big-name cannabis news websites
Mobile optimization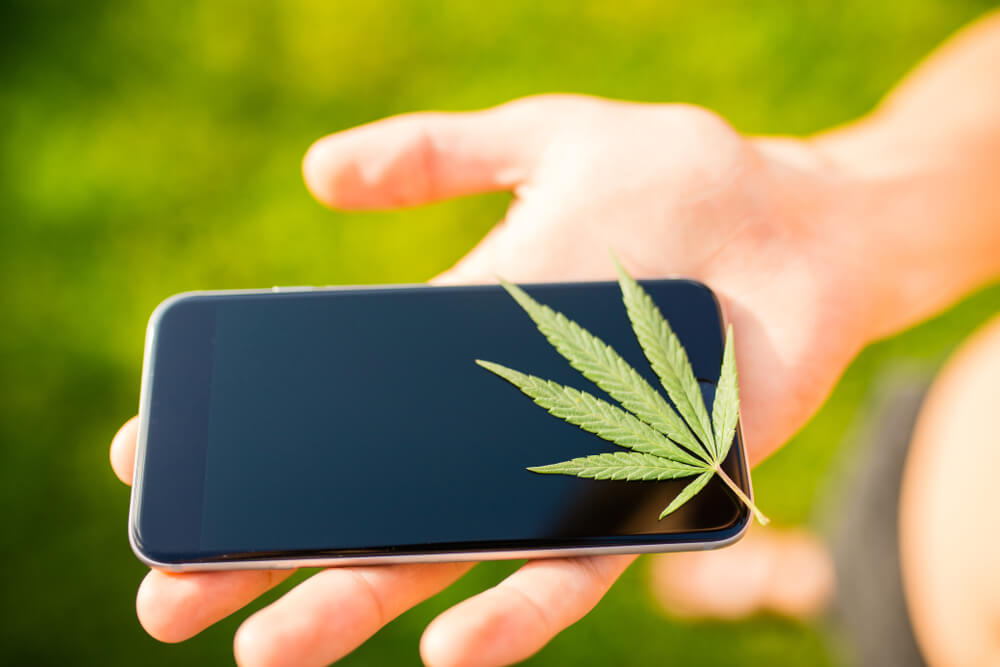 In 2020, running a website that is not mobile-friendly is synonymous with signing your own death warrant. Not literally, of course. But to the point where you're left with nothing in terms of traffic.
If you want your cannabis business to thrive, you need to pave the way. And mobile optimization is one of the major steps to start with. Do not expect traffic spikes any sooner until your website runs like a well-oiled machine on all devices. This involves adhering to the 4-S rule:
sprucing up the design to make it responsive
simplifying on-page elements (forms, CTAs, fonts, etc.)
speeding up the website
satisfying all Google's mobile-friendliness requirements
A word of SEO advice: This becomes even more crucial for a local marijuana dispensary. Most of your customers are likely to be on the go and use "near me" searches. Make sure your website is well-optimized for mobile devices so that it doesn't scare buyers away.
More promotion ideas to blend with cannabis SEO tips
Your online promotion doesn't have to be limited to website optimization. There are a few more ways where you can test the waters to increase traffic to your dispensary:
Give social media marketing a try if marijuana is legal in your state or country. But remember, launching a set of ads that violate the platform's policy is like pouring your money down the drain. Always peruse the guidelines on promoting cannabis products with social media to determine how to do it right.
Leverage email marketing to make customer communication your dispensary's strong suit. It's the most cost-effective way to reach your audience locally and globally. According to Oberlo, email marketing yields $42 in ROI for every dollar spent and requires modest investments to embark on.
Make your FAQ section clear-cut. Because the cannabis industry is in its infancy yet, educating people about it is crucial. Plus, the diversity of products (flower, seeds, CBD concentrates, edibles, oils, etc.) can make it perplexing to navigate through. That is why building a detailed FAQ section can benefit your website by helping it get listed in SERPs when your potential customers search for answers.
Run a giveaway or two to engage the audience and maximize your product exposure. Promotional contests on social media blend the best of two worlds. They allow you to skyrocket your brand visibility while helping people save on buying CBD products. And who wouldn't want to have a bit of fun at the end of the day?
Create video content, and people won't stop coming. From explainers to product presentations, all these can liven up your website and improve conversions. With videos, you can showcase your best-sellers, new arrivals, or even your team to be closer to your target audience. This type of content works best when fueled by marijuana dispensary SEO.
Advertise in specialized CBD magazines if you have your sights set on targeting the market more extensively. Search around to explore ad placement opportunities with the most widely read publications in your area. Getting your dispensary featured in leading magazines, such as Dope Magazine, MG Retailer, or Marijuana Venture, will help you reach out to more 420 enthusiasts.
Putting it all together: SEO aside, there are many more solutions that can benefit your marijuana dispensary marketing. Consider making the most of social media, emails, video content, giveaways, magazine ads, and easy-to-navigate FAQs.
The bottom line
Even though the nuts and bolts of SEO for cannabis companies may seem somewhat similar to those for other niches, they are still different. You have to ensure compliance with your local regulations while pulling off keyword research and link building. It's all about how well you can adapt to avoid being ensnared.
Regardless of the niche, it's vital to keep your eyes on how your website proceeds. Google Analytics, Google Search Console, and other
SEO tools
will be handy to this end.
By hiring decent SEOs, like Semalt, you can prevent slight industry-related hiccups from escalating into real challenges. We have a knack for optimizing marijuana dispensaries to boost their traffic and help them make a killing without sketchy SEO tactics.